The Cielo Vista area is receiving another larger commercial development on 6767 Gateway West Blvd. by Airway Blvd.
The project, known as The Gateway, is a 550,000 square-square foot lifestyle center that will cost more than $50 million to build and is set to provide a mixed use area of office, retail, and living areas.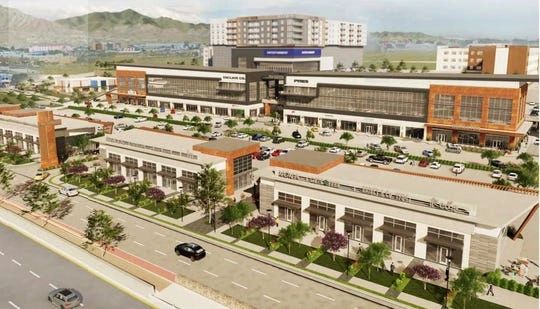 Plans call for four buildings with stores and restaurants, an eight to ten story building with apartments, a parking garage, and an entertainment venue, and two three story office buildings with retail space. Two hotels have also been proposed for the site.
The site is being developed by Prestige Development, an Albuquerque based Company.
This is exciting news for the area considering its near Cielo Vista Mall and the Fountains at Farah. The mixed use development is a nice touch.
Construction has already begun and is expected to continue through 2023. See the original El Paso Time article here.
 We are proud to give you the latest El Paso real estate news. Let us know what you think of this development.